This may come as a surprise to some people, but Mali is one of the most diverse musical countries. Home to the desert blues and one of the world's most famous guitar players, Mali has a lot in store for international music lovers. Before moving to the most important Malian musicians, we have to start with a short cultural background.
A Short Cultural Background
As in many African countries, Mali comprises different ethnic blocks, with each its own unique cultures. Check out this video if you want to learn more. The one that dominates is that of the ancient Mali Empire of Mandinka (c.1230-1600). The Mande people (Bambara, Maninka, Soninke) make up 50% of the country's population, with the Bambara being the biggest one (~37% of the population). That explains why roughly 80% of the Malian population speaks the Bambara language. Other ethnic groups include the Fula (17%), Gur-speakers (12%), Songhai people (6%), Tuareg, and Moors 10% [wikipedia].
All these groups have different cultural habits with different types of music and musical instruments. In addition to that, there is a special caste for musicians and storytellers called the Jeliw. Mali's rich music scene is likely a product of a long history of cultural diversity. We'll talk more about these topics later, but we'll start with five famous Malian artists.
1. Ali Farka Touré
In 2018, Rolling Stones Magazine appointed Ali Farka Touré as one of the 100 greatest guitarists of all time. Ali Farka won 3 Grammys for his albums 'Ali and Toumani', 'In the Heart of the Moon,' and 'Talking Timbuktu.' I personally like his album 'Talking Timbuktu' best, which he co-produced with the famous blues guitarist Rye Cooder. Ali Farka is one of the fathers of African desert blues and has successfully brought together various music styles.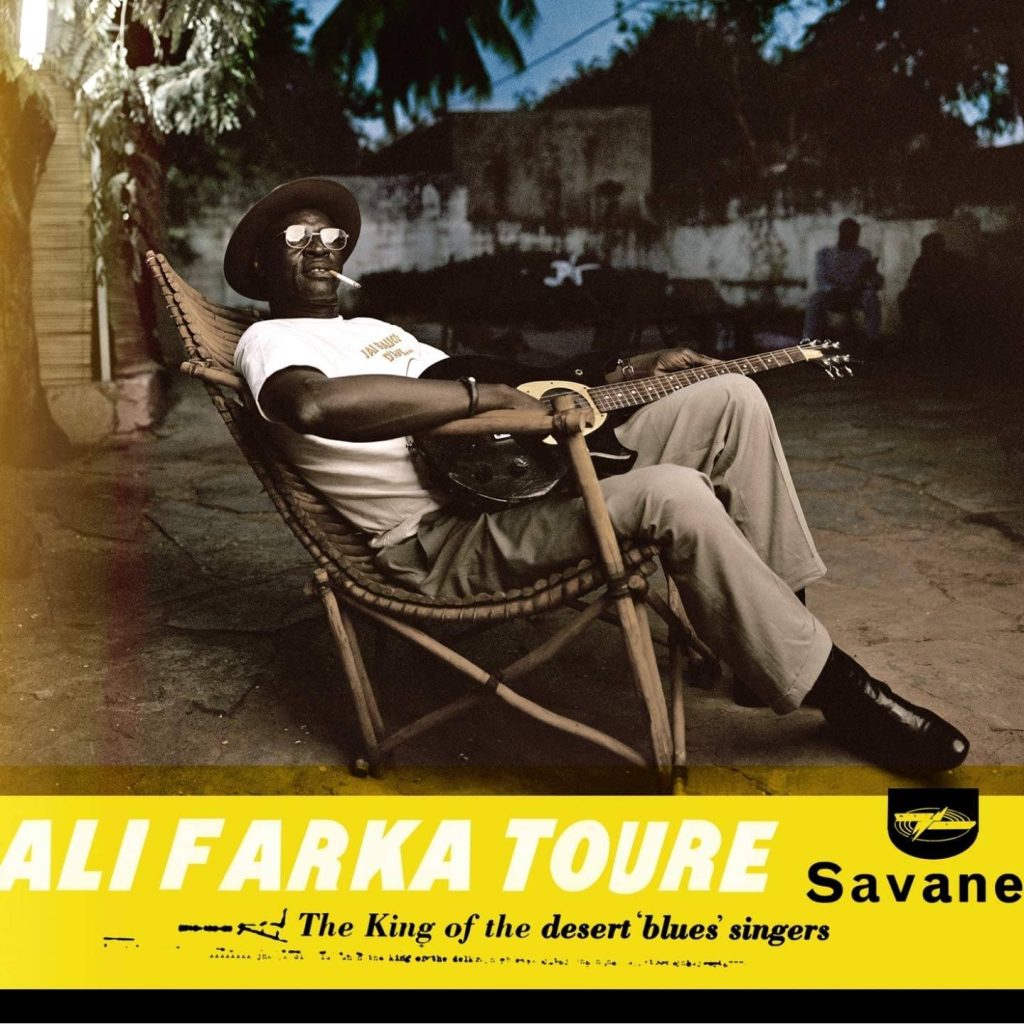 2. Tinariwen
Tinariwen, which means desert, is a band from the Sahara region in northern Mali. The group's founder (Ibrahim Ag Alhabib) witnessed his father's execution as a young kid and later fled to Algeria, where he lived as a refugee. In 1980 the band members received military training in Libya, which Ghaddaffi offered to illegal immigrants in Libya. They later joined a similar Tuareg rebel training program in Libya, where Ibrahim and the other band members met.
During this period, the band started producing free tapes with songs about the Tuareg people's issues. After a peace agreement in 1991, the band fully dedicated itself to music. In the years to follow, the band received more international recognition and eventually won a Grammy in 2011 for their album Tassili. Although Tinariwen often tours Europe, I have to admit that I missed the last two before the pandemic.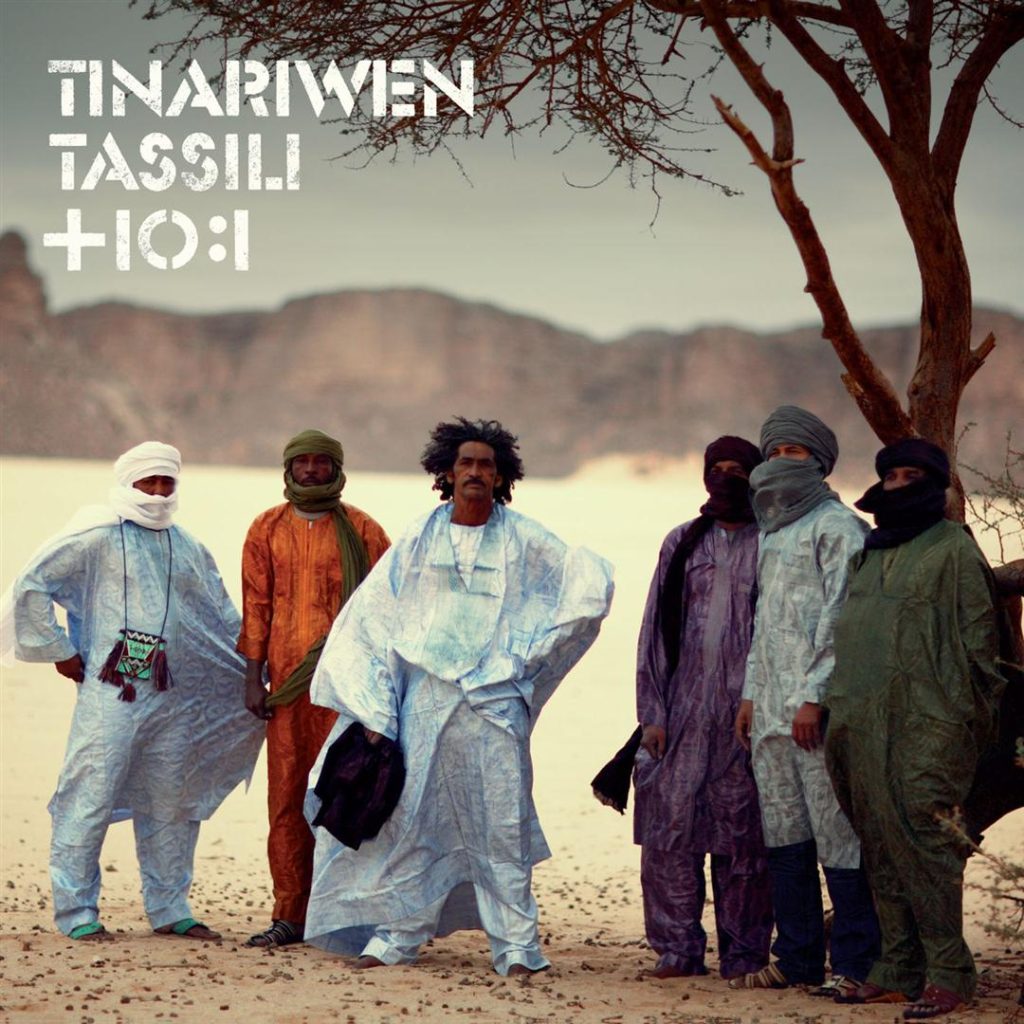 3. Salif Keita
Salif Keita was born a traditional prince but rejected by his family because of his albinism, which was considered bad luck in Mandinka culture. He fled Mali during a period of political unrest and left for Ivory Coast, but only started to acquire more international fame after moving to Paris. Salif mixes West-African music with American and European influences and uses traditional instruments such as balafons (xylophones), djembes (drums), and koras (string instruments).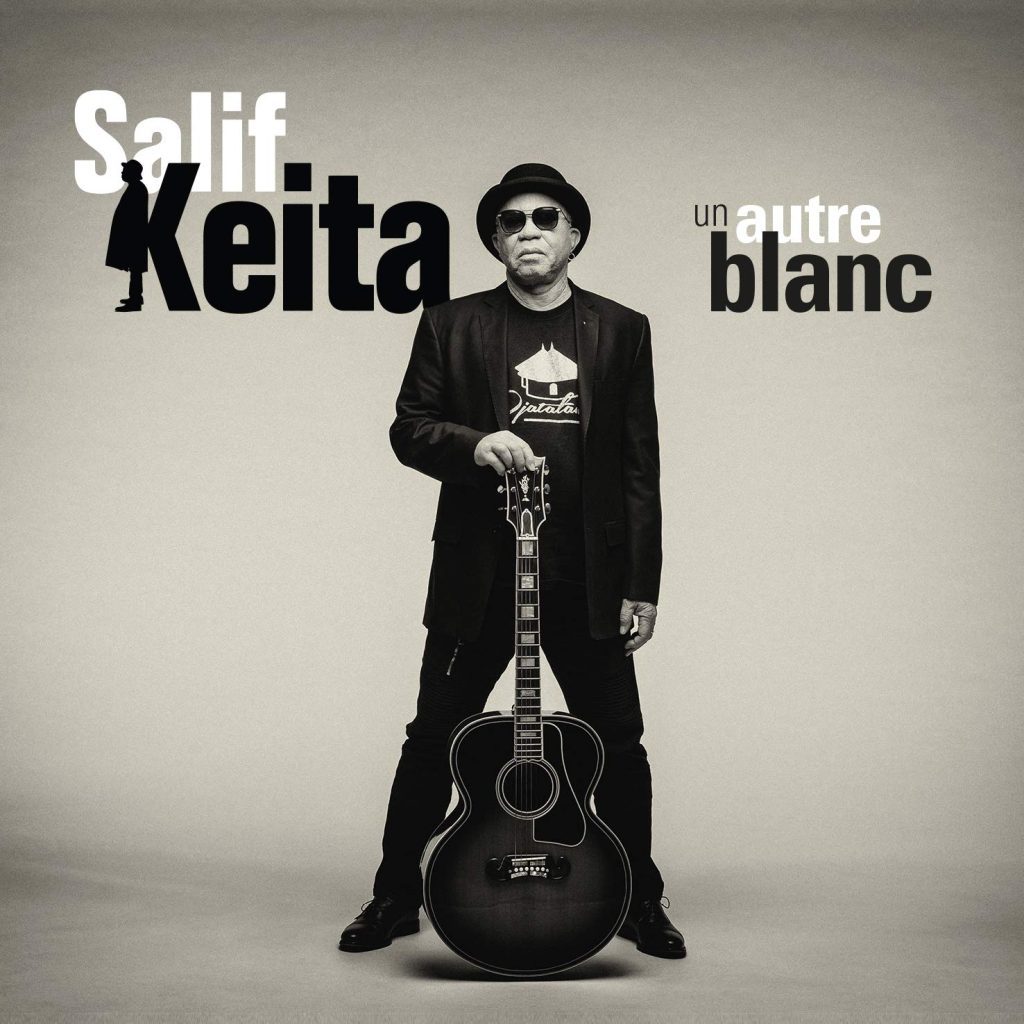 4. Toumani Diabaté
Toumani Diabaté is a Malian musician from a jeli family with 70 generations of musical storytellers preceding him. His family all play the kora (a famous Malian instrument) and his father was the first ever to record a kora album. His cousin Sona Jobarteh (a famous Gambian singer) is the first female kora player to come from a jeli family. Toumani created many albums with mixed music styles and won two Grammys for his albums with Ali Farka Touré.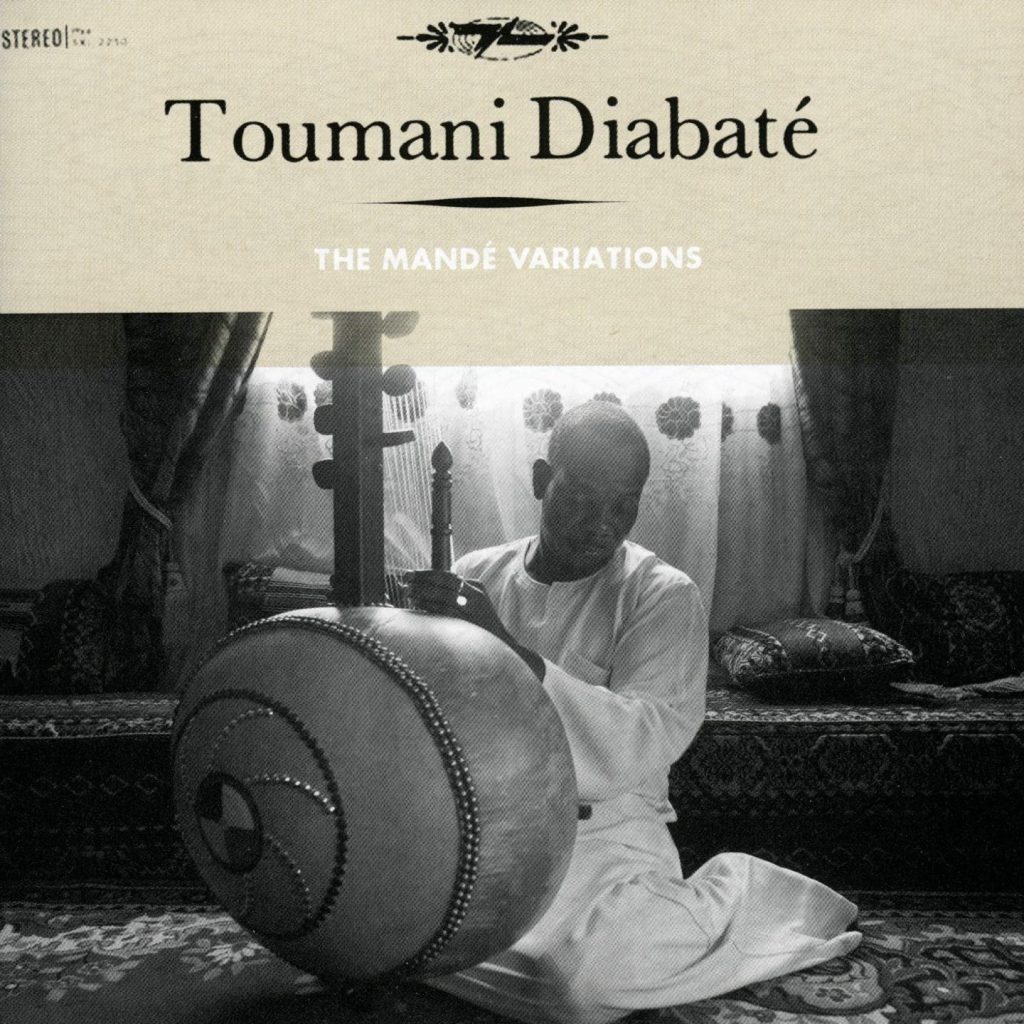 5. Fatoumata Diawara
One of the more recent famous Malian artists is Fatoumata Diawara. Fatoumata grew up in Ivory Coast but moved back to Mali during her youth. She later fled the country to escape an arranged marriage. Fatoumata sings in Bambara, one of the local languages. In her songs, she calls for unity and preserving Mali's rich culture and traditions. Fatoumata is also an actress and starred in the movie Timbuktu. She also appears in the documentary Mali Blues, with many other artists mentioned in this blog post.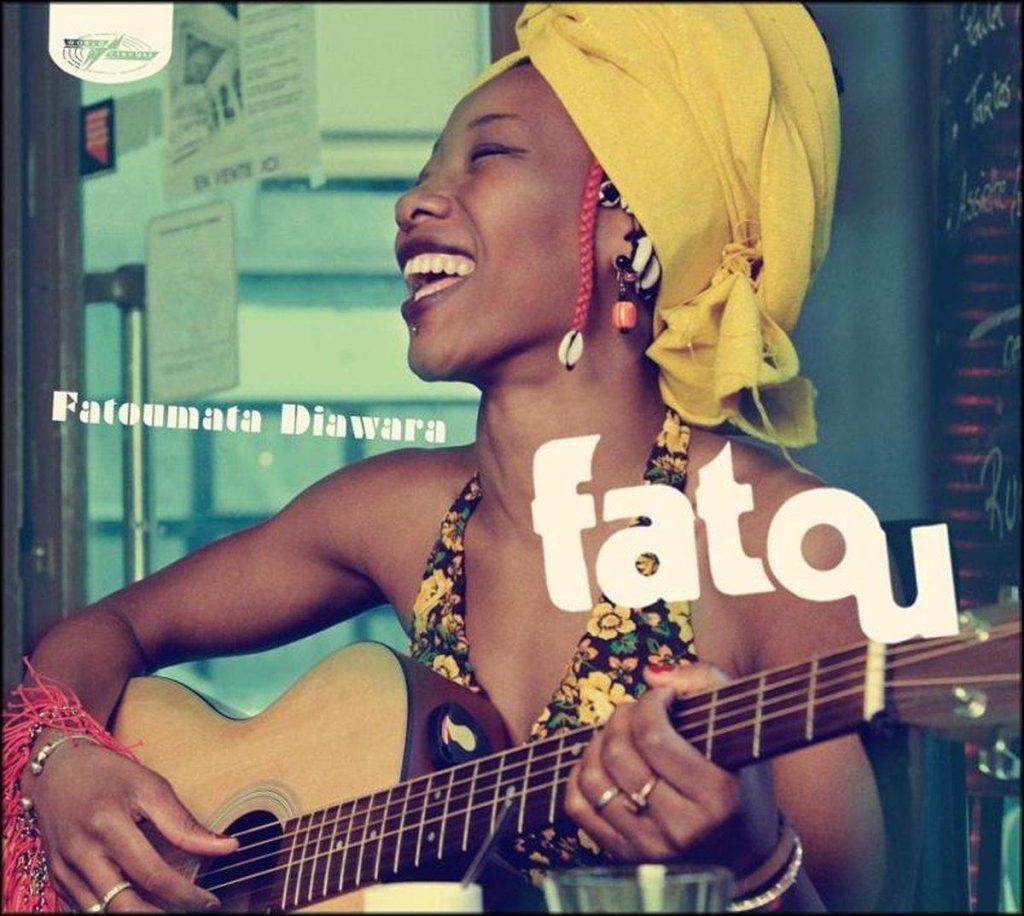 Highlighting 4 Important Ethnic (Music) Groups: the Mande, Fula, Songhai, and Tuareg
I am always hesitant to discuss ethnicity as it's often a reason for conflict. At the same time, these differences are exactly what makes Malian music so diverse. Because of that, I've decided to highlight 4 ethnic groups with a focus on music.
Mande Music
The most important instrument in Mande music is the kora. The instrument is comparable to a harp and lute and has between 21-25 strings. Other common instruments are the ngoni (lutes), balafon (xylophones), and percussion instruments such as the tama, djembe, and dunun drums. One of the most renowned Mande-artists is Salif Keita, and two famous Malian Kora artists are the kora players Sidiki Diabaté and Toumani Diabaté. You can see an image of a kora on Toumani Diabaté's album cover above.
Fula Music
In Fula music, the most important instruments are the drums, hoddu (similar to a banjo), and riti (comparable to a violin). Two popular forms of vocal music are (1) singing in the Fula language, and (2) utulation, a sound that is formed by moving the tongue sideways and making a sharp, high sound (see an example at the start of this video).
Music and musical instruments play an important role in every occasion in life. Fulani herders are especially fond of the flute and violin (called nianioru) and make music in the fields. A well-known Fula musician is the Senegalese singer Baaba Maal.
Songhai
Songhai music combines lute fingerpicking with singing, drumming (on the mbaggu), and an instrument called the goje (comparable to a violin). Toumani Diabaté, a famous Mande Music kora player, recorded two albums with Spanish Flamenco group Ketama in which he focused on traditional Songhai music. Ali Farka Touré is one of the most renowned Songhai musicians of this century. He uses blues influences and uses a mixture of local traditions such as Mandinka, Bambara, and Fula.
Tuareg
The two major components in Tuareg music are the monochord violin anzad, and a small tambour covered with goatskin called a tende. The Tuareg play the anzad during night parties and the tende during festivities such as camel and horse races. The traditional songs (Asak and Tisiway) are sung during feasts and social occasions. Another popular Tuareg musical genre is Takamba, with characteristics of its Afro percussions. The best-known Tuareg band is Tinariwen.
The Jeli Caste
The jeli is a cast of professional musicians, historians, storytellers, and poets. Malian traditions were historically transferred orally, and the people fulfilling this role are called the jeliw (plural of jeli). The jeliw would recite or sing their stories and share them with the next generations. This is an important role, which is why the jeliw were often seen as leaders and advisors to the royal family.
As many stories were transferred through song, it may not come as a surprise that some famous artists like Habib Koité, Salif Keita, Toumani Diabaté, Oumou Sangare belong to jeli families.
We're not finished yet…
Some other artists worth checking out are Habib Koite, Oumou Sangare (also won a Grammy), Bassekou Kouyate, Rokia Traore, Boubacar Traore, Amadou & Mariam.
Are you interested in more info about Mali? Make sure to check out the full country list