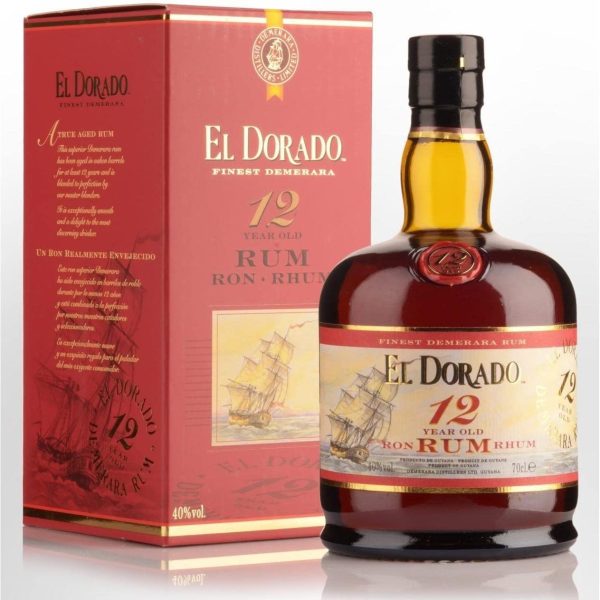 2. El Dorado Rum (Guyana)
When I graduated, one of my best friends gifted me a bottle of El Dorado Rum 12. He'd just finished a water-related project in Guyana and decided to bring back a bottle of their local rum.
It's probably one of the best souvenirs you can buy from Guyana.
Rum is usually underrated compared to the more popular whisky and cognac, so you typically get a much better bang for your buck.
It is good to know that El Dorado rum is bottled outside of Guyana, so the government has a more straightforward job regulating sales and taxing imports. This means they're pretty expensive even locally and might be priced similarly to Europe and the US.
You, therefore, might want to buy this souvenir when you return to your home country.