In 2050, Nigeria will likely be the 3rd biggest country in the world. With an expected 900 million inhabitants, the country will become China and India's runner-up. As you can imagine, a country this size has a lot to offer culturally speaking. It's, therefore, no wonder that the world knows many Nigerian authors (check out the complete list for more). Having said that, many people are not familiar at all with Nigerian literature. This post will therefore give you a top 3 to start with.
Cultural Background
Nigeria is home to many different ethnic groups, has 527 different languages and over 1100 different dialects. The three largest of these groups are the Hausas, Yorubas, and Igbos. The Hausa are predominantly Muslims and largely live in the North of Nigeria. The Igbo are mostly living in the southeast and are predominantly Christian. The Yorubas predominate in the Southwest and are either Christian or Muslim.
All these different groups (or tribes) provide Nigeria with an incredible richness in culture. However, where there are differences, there is also the potential for conflict. This is exactly what happened in Nigeria during the Biafran war. This civil war inspired many works, including the (fictional) Half of a Yellow Sun and the non-fictional There was a Country. The latter provides a fact-based approach explaining the political intricacies.
I will talk about both authors in this post.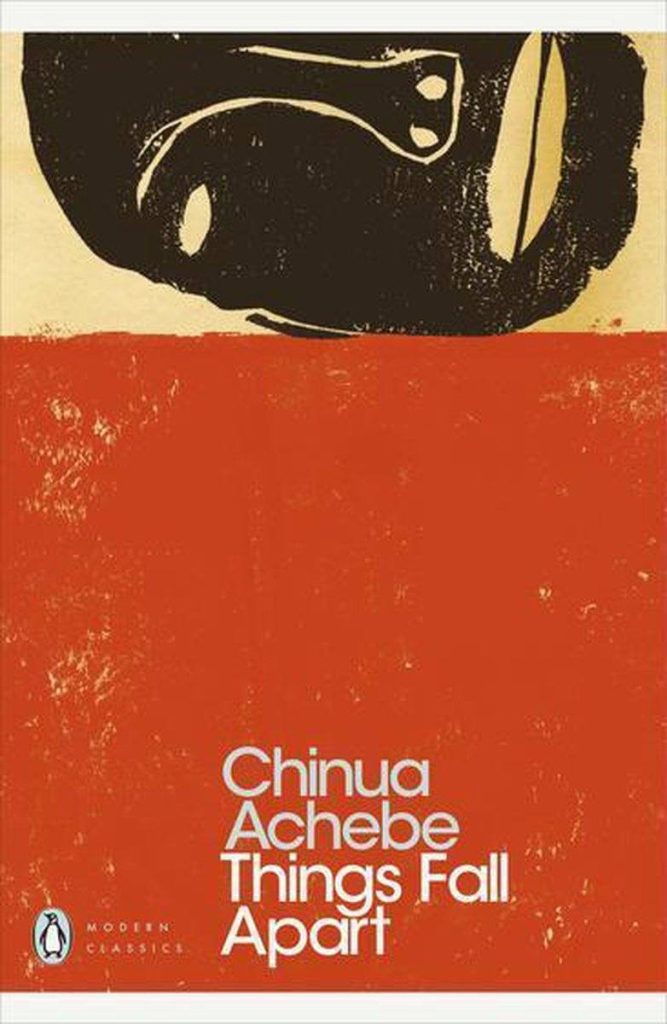 1. Chinua Achebe
Chinua Achebe is allegedly the most famous of Nigerian authors. As a born Igbo, he grew up in Ogidi but later moved to Umuahia to study medicine. One year later, he broke off his doctor's career to study English literature. After graduation, he worked for the Nigerian Broadcasting Service, which is when he published his first and most famous work, "Things Fall Apart."
During the civil war, Achebe became a supporter of the Republic of Biafra, an independent country for the Igbo people. When the Nigerian government retook the region, Achebe involved himself in politics. After much frustration about corruption and elitism, he gave up this post and moved to the US. The author came back to Nigeria several times but spent a large part of his life teaching at universities in the US. Achebe wrote an enormous body of scholarly work, which earned him his own yearly festival.
In his works, Chinua Achebe discussed Igbo traditions and the clash between Western and traditional African. His novel, "Things Fall Apart," is no exception. The story is that of Igbo leader Okonkwo, who has been exiled from his village. As he falls apart emotionally, his village crumbles under the influences of white missionaries, a colonial regime, and the contradictions between domestic values and foreign ones. As the most translated African novel, "Things Fall Apart" is a must-read for everyone.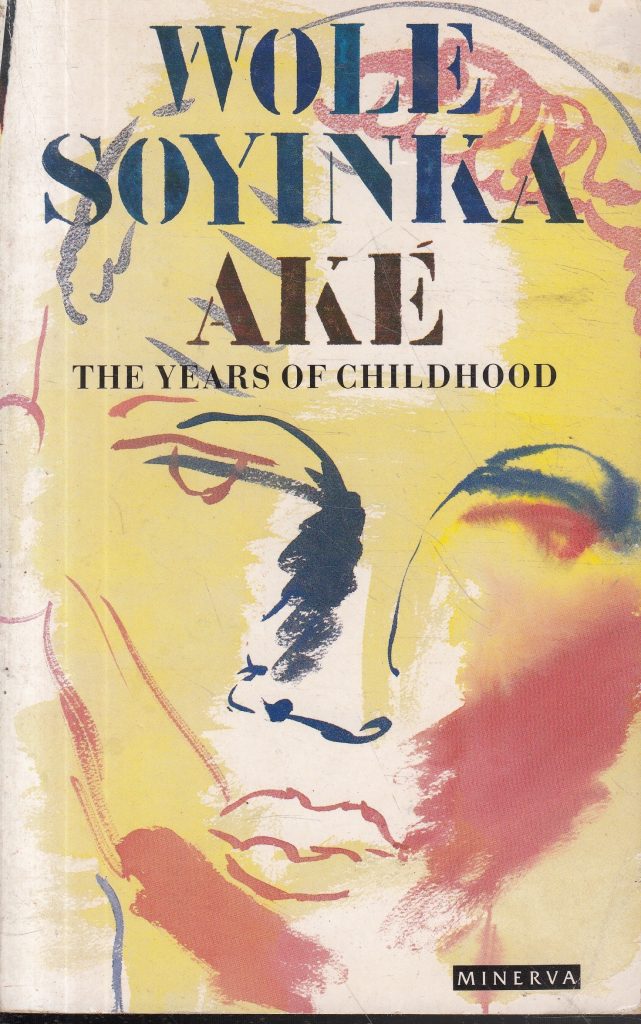 2. Wole Soyinka
Wole Soyinka was born into a Yoruba family in Southwest Nigeria. His mother belonged to the Ransome-Kuti family, known for its contributions to art, religion, education, and medicine. The famous Nigerian musician, Fela Kuti, was his first cousin.
Soyinka studied English in Nigeria and then moved to the UK, where he worked with the Royal Court Theatre to produce theater and radio plays. Through his work, he has been outspoken about politics and against tyranny, both during Nigeria's fight for independence and during the Nigerian civil war in 1967. Because of his strong opinions, Soyinka was arrested during the war and spent two years in solitary confinement. He lived in exile multiple times even received a death sentence. This sentence was later lifted, and the author is now 87 years (in 2021).
Wole taught as a professor of comparative literature at various universities, including Oxford, Harvard, and Yale. He won the noble prize in literature in 1986, becoming the first African laureate. Chinua Achebe never won a noble prize during his life, but Soyinka finds calls to grant Achebe a posthumous noble price obscene. He explains his opinion in this fascinating article.
One of the author's most famous works, "Ake, Years of Childhood," tells the story of his boyhood before and during World War II in a Yoruba village in western Nigeria. Soyinka spent the first 12 years in this village and talked about the clashes between Christianity and ancient Yoruba traditions.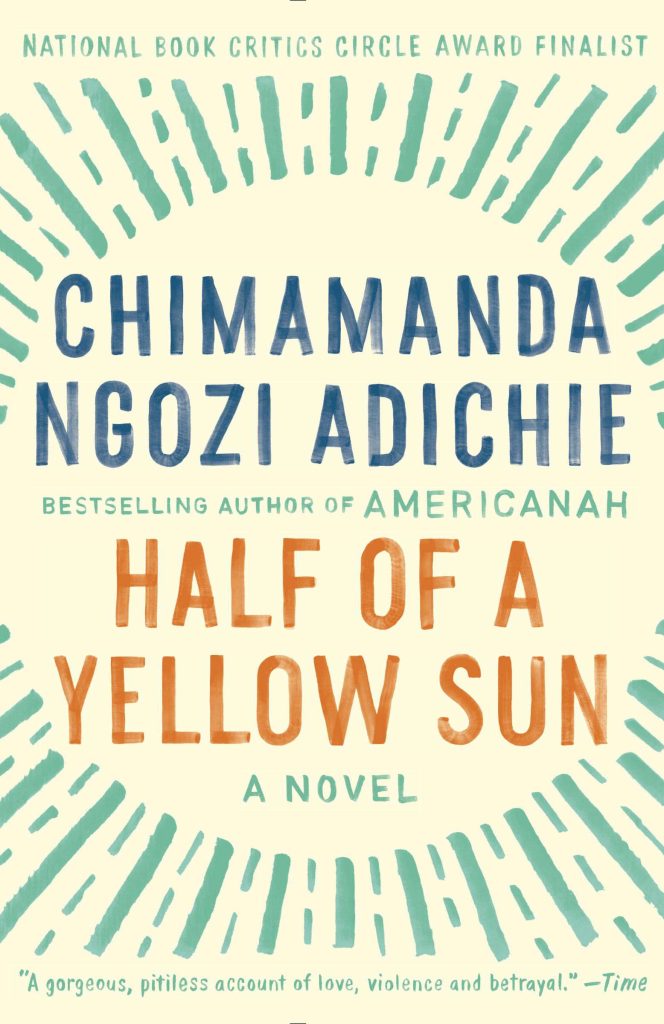 3. Chimamanda Ngozi Adichie
Adichie is probably the most popular Nigerian author at this time. Chimamanda (Igbo for "my personal spirit will never be broken") was born in 1977 in Southeast Nigeria. She grew up in the university town of Nsukka, where her parents both worked. Coincidentally, she lived in a house that Chinua Achebe's father once occupied. Her references to Achebe's work are not coincidental, though. At the age of 10, she read Achebe's "Things Fall Apart," which became her inspiration for writing.
Adichie studied medicine and pharmacy for a year and a half but broke it off to move to the US to study communications and political science.
During the Nigerian civil war, Achidie's family lost everything. This war became the topic for her second book "Half of a Yellow Sun." The novel describes the Biafran war through the perspectives of three people: Olanna (the daughter of an influential businessman and wife to a university professor), Ugwu (a 13-year-old village boy that works as help in Olanna's household), and Richard, an English writer with a passion for Igbo art.
In 2017, Adichie was elected into the American Academy of Arts and Sciences class, one of the highest honors for intellectuals in the US. In 2018, she spoke on the importance of truth during the Harvard graduation speech, and in 2020, Half of a Yellow Sun became the best book to win the Women's Prize for Fiction in its 25-year history, according to the audience.